CHOCOLATE COVERED JERKY WITH HONEY TOASTED PECANS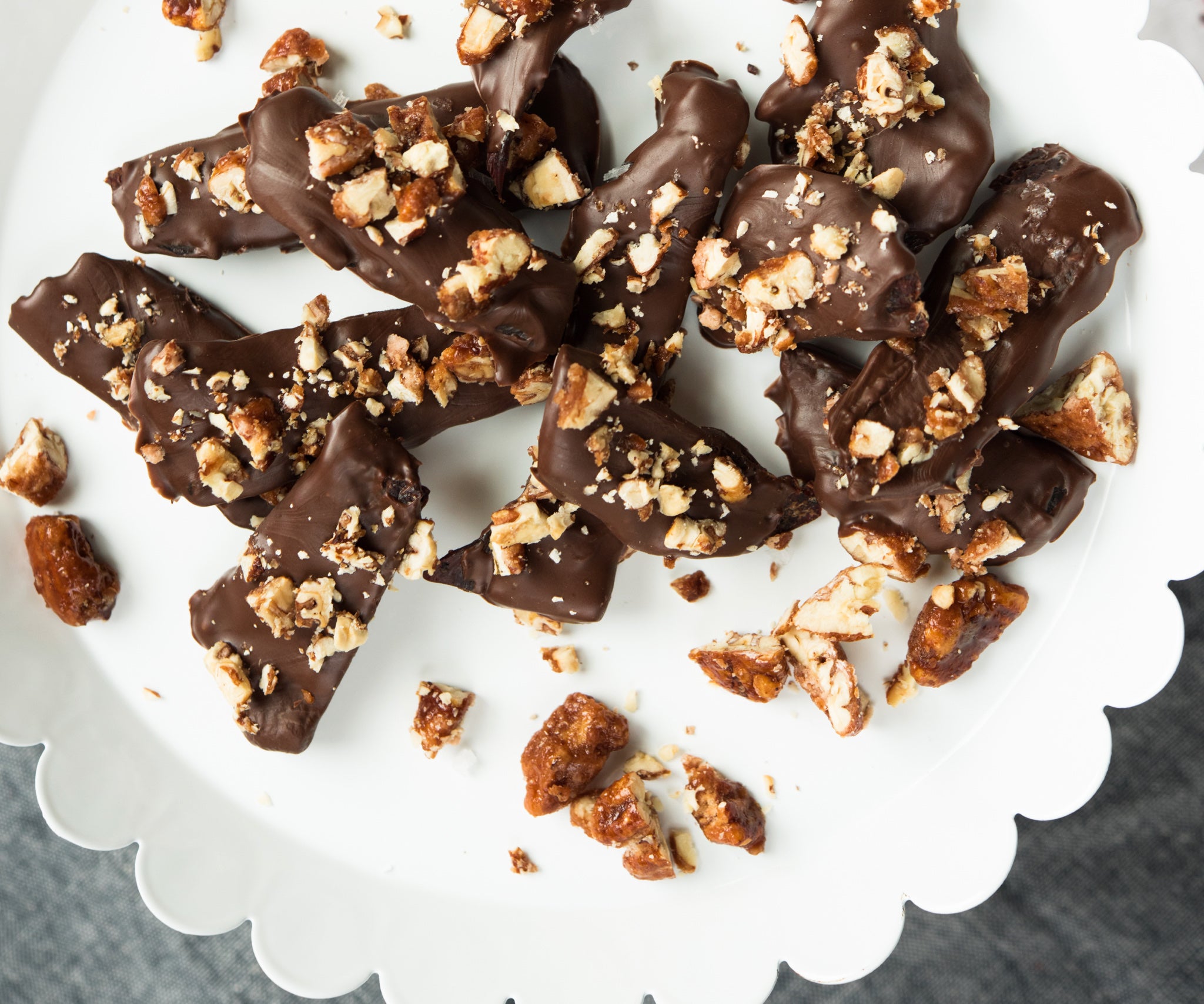 Overview
---
5 MIN
Prep Time
15 MIN
Total Time
EASY
Skill Level
6
Servings
Ingredients
---
Instructions
---
Prepare a sheet tray by lining it with parchment paper.
In a microwave-safe bowl, heat chocolate on high in 20-second intervals, stirring the chocolate after each interval. Continue to heat in 20-second intervals until completely melted and smooth.
Cut jerky into 1-inch strips and chop pecans.
Dip jerky into melted chocolate to completely coat and let any extra drizzle off. Place onto parchment-lined sheet tray.
Top with pecans and let sit at room temperature until chocolate has hardened.
Place in an airtight container until ready to serve.
Chef's Tip
The chocolate covered jerky can last up to 1 week in an air tight container. If you prefer to use chocolate chips, add 1 tsp of shortening to help the chocolate to not thicken up.