BEEFY BRUSSELS SPROUTS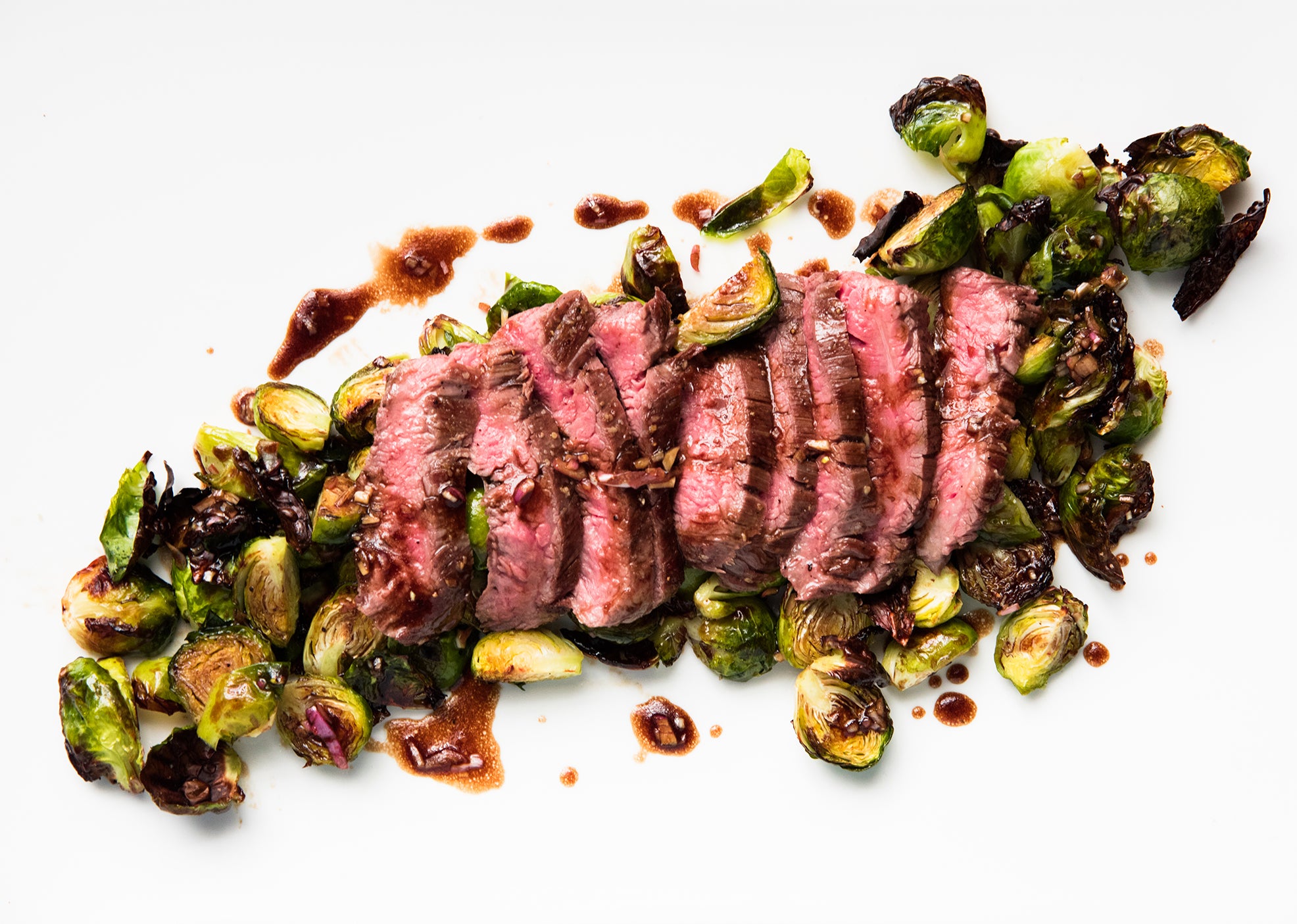 Overview
---
5 MIN
Prep Time
25 MIN
Total Time
EASY
Skill Level
4
Servings
Ingredients
---
Instructions
---
Trim off bottoms of Brussels sprouts and cut in half. If they are very large, cut into quarters.
Place on a baking sheet and toss with 3 Tbs. canola oil and 1 1/2 tsp. 44 Farms Salt & Pepper Blend to coat.
Roast in oven for 15 minutes.
While Brussels sprouts are roasting, heat a cast iron pan over medium-high heat.
Remove flank steak from packaging and pat dry. Season with 1 1/2 tsp. salt and 1 tsp. canola oil.
Sear on both sides, 3 minutes each. Let rest until Brussels sprouts have finished cooking.
To make dressing: combine balsamic vinegar reduction, lemon juice, olive oil, 1/4 tsp 44 Farms Salt & Pepper Blend, shallots and garlic.
When Brussels sprouts are finished cooking, toss with half of the balsamic dressing and place on a serving platter.
Slice flank steak against the grain and place on top of Brussel sprouts. Drizzle with additional dressing or serve on the side.
Chef's Tip
Choose Brussels sprouts that are no more than 1-11/2 inches in diameter for even cooking. The tart and sweet balsamic dressing compliments the caramelized Brussels sprouts.