Asparagus with Tarragon Mustard Dressing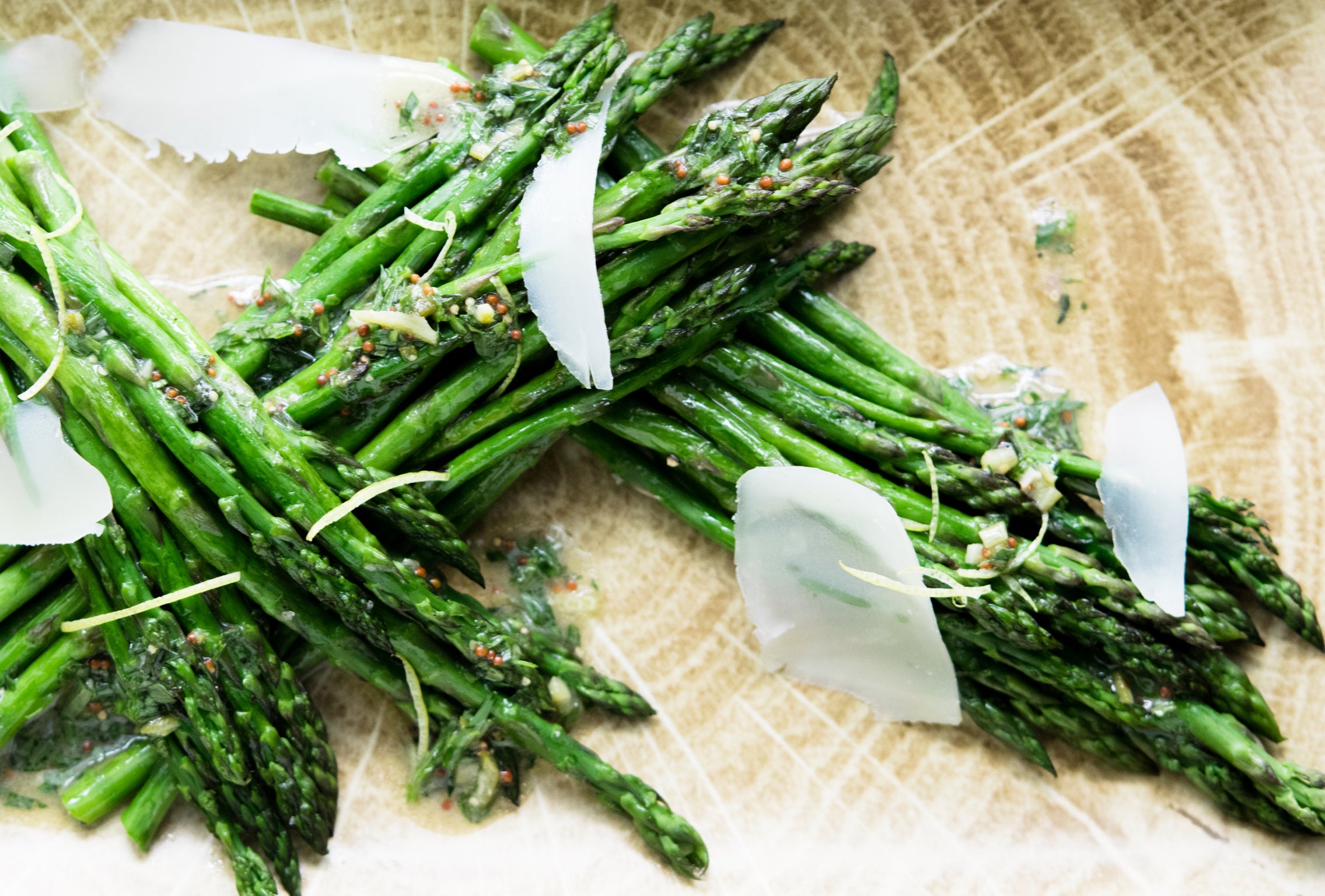 Overview
---
5 MIN
Prep Time
10 MIN
Total Time
EASY
Skill Level
4
Servings
Ingredients
---
Instructions
---
Trim 3-4 inches off the bottom of the asparagus.
Toss asparagus with canola oil and 44 Farms Salt & Pepper Blend and arrange on a baking tray.
Place asparagus in oven and roast for 3-6 minutes, depending on thickness.
Combine remaining ingredients except Parmesan cheese. Whisk together until thick.
Place asparagus on serving platter and top with dressing and shaved Parmesan cheese.
Chef's Tip
You'll need to adjust the cooking time of the asparagus depending on the thickness. For thicker asparagus, peeling the stem will help remove any sandy grit and improve tenderness of the asparagus.