44 Farms Honey Glazed Carrots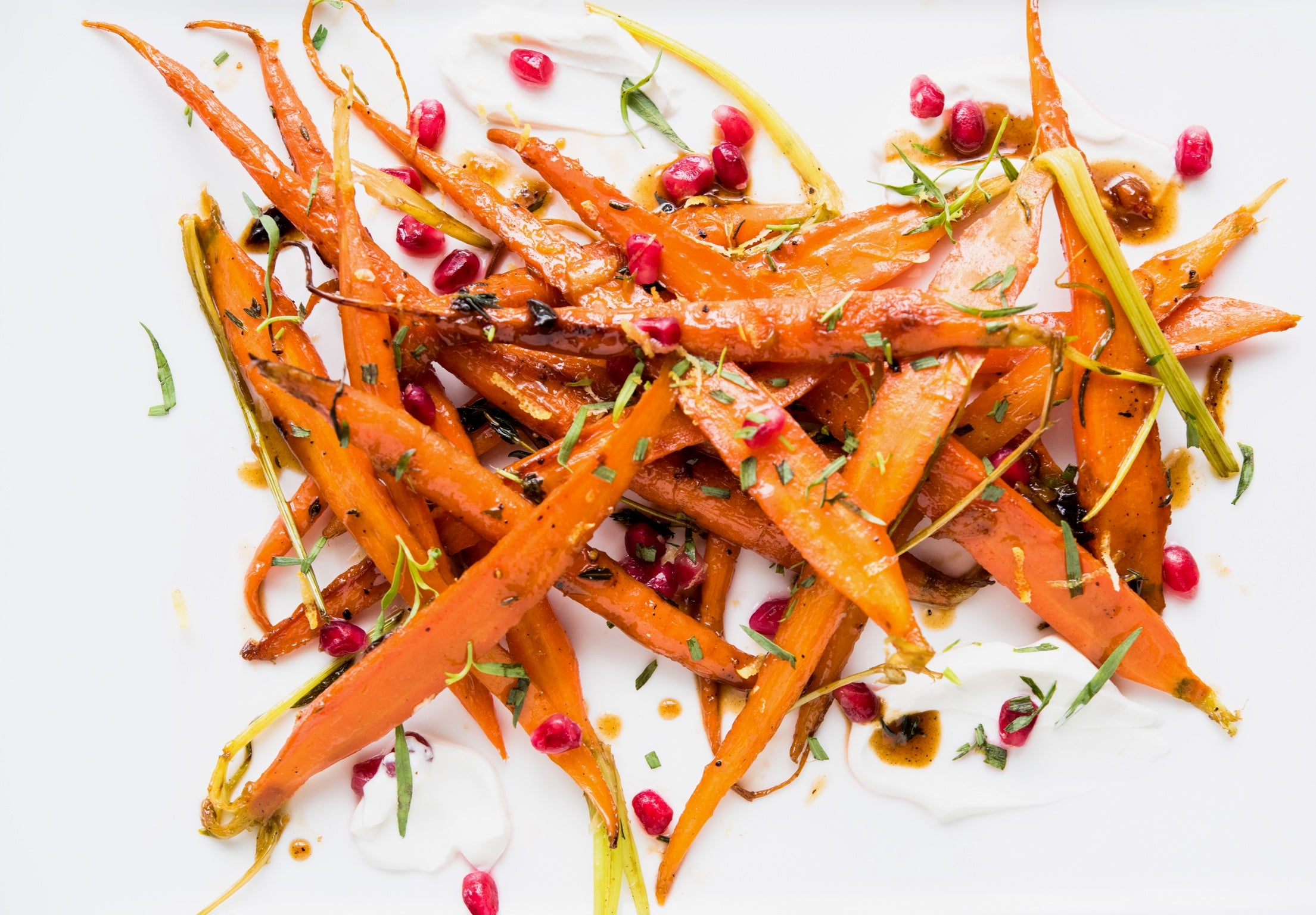 Overview
---
5 MIN
Prep Time
20 MIN
Total Time
EASY
Skill Level
6
Servings
Ingredients
---
1 1/2 lbs Baby Carrots (cleaned and peeled)
2 Tbs Butter
2 Tbs Olive Oil
4 cloves Garlic (crushed)
6 sprigs Thyme
1/2 tsp 44 Farms Salt & Pepper Blend
1/2 c 44 Farms Wildflower Honey
2 Tbs White Wine Vinegar
3/4 c Chicken Stock
1/4 c Pomegranate Seeds
1 Tbs Tarragon (chopped)
1/2 c Greek Yogurt
Instructions
---
In a large sauté pan, heat 2 Tbs of butter and oil over medium-high heat.
Once butter is melted, add the carrots, garlic, thyme and salt and pepper. Sauté for about 8 minutes until carrots begin to brown and soften.
Add 44 Farms Wildflower Honey and reduce until thick and bubbly.
Add vinegar and reduce by half.
Add chicken stock and simmer until liquid is slightly thick, about 3-4 minutes.
Serve on a platter with Greek yogurt and garnish with lemon zest, pomegranate seeds and tarragon.
Chef's Tip
If saute pan is not large enough for whole recipe, simply split recipe in half and make twice. If baby carrots are unavailable, trim large carrots down to 4" x ½" sticks.